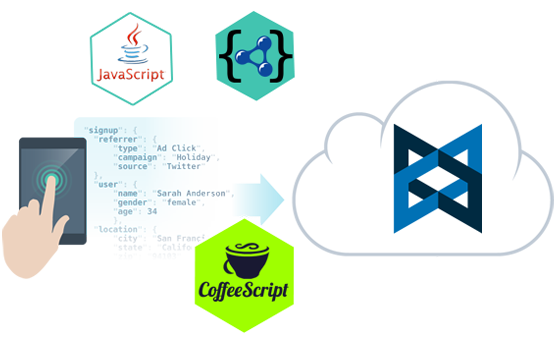 One of the Best Backbone Js Development Company
Backbone.Js works as a backbone for all Mobile and Web Applications. It is one of the best and popular framework of JavaScript right now. As it is a framework of JavaScript it inherits its advantages like lightweight and fast. It is based on Model-View-Presenter (MVP) because of which most companies are using in developing of mobile applications. In today's era of high technological advancement, Backbone.Js is the result of development of numerous frameworks for decreasing the complications while building apps.
Backbone.Js Services We Provide
Backbone.Js Mobile App Development
Backbone.Js Web App Development
Backbone.Js UI/UX Development
Backbone.Js Consulting Services
Backbone.Js Maintenance & Support
Backbone.Js Migration Services
What is Backbone.Js and its Benefits?
Backbone.js is one of the latest front-end framework of JavaScript. It is a lightweight and Model-view-presenter (MVP) framework. It allows us to use all the premium features of JavaScript library and the MVP code. Because of all these useful features of Backbone.js, the development of application becomes effortless solving numerous business problems by giving us abilities like collection synchronization.
Helps in building a well-structured web & mobile application.
Effortless synchronization of the front-end with the back-end.
Ready-made templates accelerate the development of the applications.
Huge community to help the problems with best solutions.
Gives the ability to automatically updates the application.
Why Choose Soliva Technologies for your Backbone.Js Services?
Soliva Technologies
has developed numerous web and mobile applications using
Backbone.Js framework
. It is very easy now to build an application within HTML & JavaScript with the help of the Backbone.Js framework. Soliva Technologies is a home of market-leading
Backbone.Js developers
who have helped numerous of clients across the globe by developing the best web and mobile applications. We are giving you the chance to hire the best Backbone.Js developers at a very reasonable cost.